Pet Treat Holder Phone Clip
Snapping the perfect photo of your furry friend is easier than ever with this treat holder phone attachment. The device easily clips to the top of your smartphone so that you can dandle a delicious treat and get your pooch to look directly into the camera.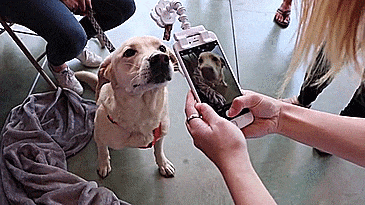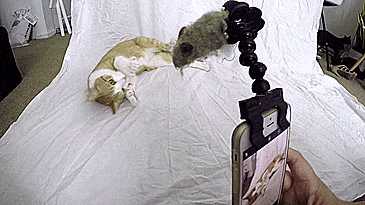 Specification:

Universal Clip - Universal clamp that attaches to any smart phone by just slipping it over the top of your device.
Attention Grabbing - Your pet's eyes will be drawn to the treat and follow it around.
Picture Perfect - It will capture perfect pictures with your pet with them staring right at the camera.
Flexible - You can clip on more than just treats. Use it on toys, or really whatever your pet is into (maybe your favorite shoe).
Package includes:
1x Pet Treat Holder Phone Clip